Ready to take the first step into whitening with a tried and true routine? The Classic Whitening Collection was made for you. Or, if you're seeking a total smile makeover quickly and effectively, look no further than the Ultimate Collection. Already got a dazzling, beautiful smile and just looking to maintain it? The Maintenance Collection is the bundle for you.

Ready to take the plunge to look (and FEEL) better than ever? Scroll down for 6 reasons why 1+ million smiling customers keep swiping right on SNOW®:
1. Stubborn stains are no match for SNOW®
Do you ever catch yourself covering your mouth when you smile? You're not alone. In fact, 62% of people ages 25-44 cover their mouths when they laugh due to smile insecurity. Now, here's the good news: SNOW®'s on a mission to help you smile with confidence. For years now, SNOW®'s #1 bestselling Teeth Whitening Kit has been recommended by dentists for their revolutionary use of Blue LED Light — SNOW's Proven method to whiten and remove *years* of stains quickly, effectively, and safely. And here's the best part: each of SNOW®'s new Starter Collection Bundles comes with this advanced LED technology—removing stubborn, embarrassing discoloration in minutes a day. So whether it's the LED Teeth Whitening Kit or the 2022 NEW BEAUTY®Award Winning LED Electric Toothbrush, your smile is safe with SNOW®.
2. Formulated for sensitive teeth
SNOW® believes that a confident smile is a comfortable one. That's why, while so many whitening products on the market leave teeth feeling painful and sensitive, SNOW®'s collection of treatments were formulated alongside dentists to be gentle on enamel, so you can whiten safely and effectively, without any unnecessary stress. So what are you waiting for? Whether getting ready for a big date or preparing for an important interview, your smile is safe with SNOW®:

3. Professional results for a fraction of the price
Imagine paying $600 for a whitening treatment just to wait at the dental office for ages… Couldn't be us!Instead, try SNOW®'s award-winning products that are all included in the Starter Collection Bundles. Recommended by dentists everywhere to remove years of embarrassing, yellow stains effectively and safely, get professional results without the price tag.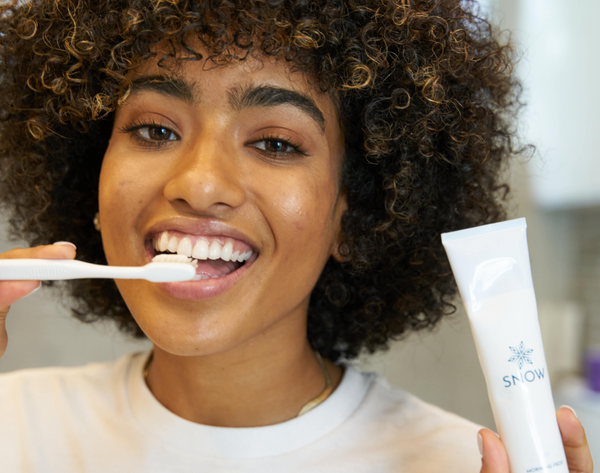 4. Convenient, all-in-one bundles with everything you need
With SNOW®, you'll never need to wait to whiten — the Starter Bundles come ready with everything you need to achieve your smile goals right away. Whether it's your first time whitening or you're a seasoned vet, there's a bundle that's perfectly suited for everyone. Use the Classic Collection for a tried and true whitening experience, level up your whitening quickly with the Ultimate Collection, or maintain your pearly whites with the Daily Maintenance Collection. Plus, unlike the competitors, SNOW®'s bundles come in ultra convenient packaging, so you can whiten with ease everywhere you go.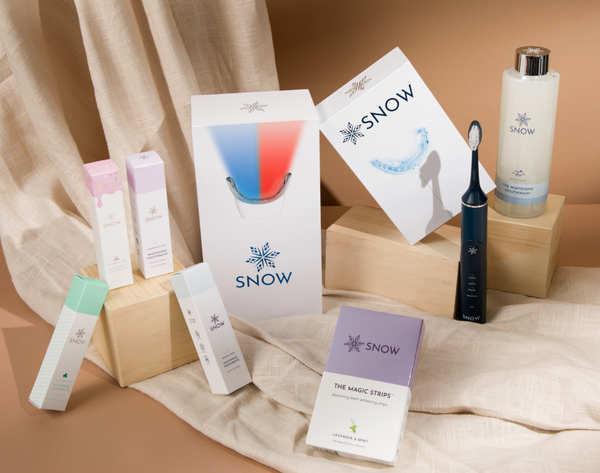 5. Easy and simple, no complicated steps
Designed to be simple and effective, SNOW®'s convenient all-in-one Starter Bundles provide results in just minutes a day at home—without taking time out of, or adding unnecessary steps into, your already-busy routine. Expertly designed as the ultimate solution for an increasingly busy world, these convenient, effective bundles are perfect for when you're running late for a big date or getting ready for that important meeting. Whoever said at-home teeth whitening was complicated obviously never tried SNOW®.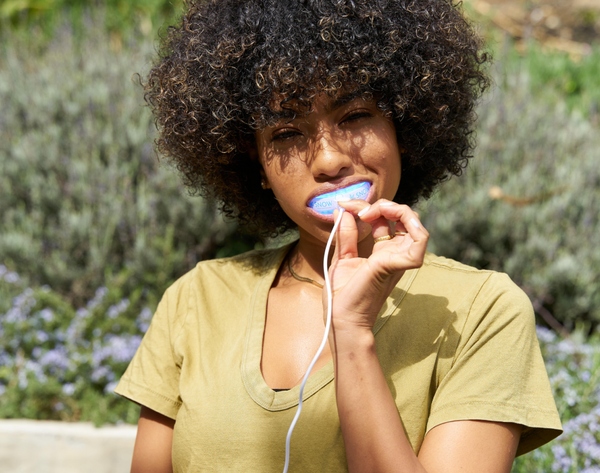 6. Experience the best that whitening has to offer with SNOW®
Your smile deserves only the best. As the world's #1 Teeth Whitening Brand, there's really nothing else on the market like SNOW®. Having invested over $2.5 million in research and development, SNOW® has partnered with world class dentists to formulate a line of products are all proven to be gentle and effective for your pearly whites. Can't wait to learn more? Simply visit their website and you'll find thousands of 5-star reviews from business professionals, daters, and couples that have all earned a newfound confidence and smile thanks to SNOW®. Award-winning with 1+ million happy customers, it's no surprise that even A-list celebrities including Kris Jenner and Ellen Degeneres have transformed their smiles with SNOW®!

THE CLASSIC WHITENING COLLECTION
(1) SNOW® Teeth Whitening Kit ($149 value)
(1) The Magic Whitening Strips® ($49 value)
(1) The Whitening Mouthwash ($25 value)
(1) The Whitening Toothpaste ($15 value)
(1) The Whitening Powder® ($45 value)
4 interest-free payments of