Ready to take the first step into whitening with a tried and true routine? The Classic Whitening Collection was made for you. Or, if you're seeking a total smile makeover quickly and effectively, look no further than the Ultimate Collection. Already got a dazzling, beautiful smile and just looking to maintain? The Maintenance Collection is the bundle of your dreams.

Scroll down for 6 reasons why 1+ million smiling customers keep swiping right on SNOW®:
1. Slay without smoking, coffee, soda, or wine stains
Catch yourself covering your mouth whenever you smile? Well, luckily we've got good news: SNOW®'s here to help you feel confident! Each one of SNOW®'s Starter Collection Bundles comes with their signature advanced LED technology, recommended by dentists to easily remove stubborn, embarrassing stains from smoking, coffee, soda, or wine in just minutes a day.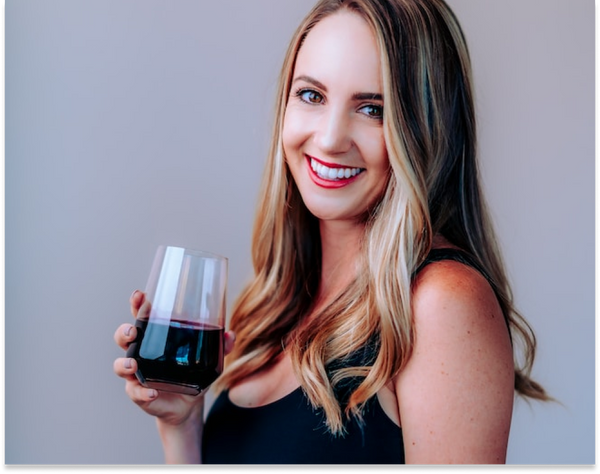 2. Formulated for sensitive smiles/teeth
SNOW believes that a confident smile is a comfortable one. While many other whitening products on the market will leave teeth painful and sensitive, SNOW®'s collection of treatments are all formulated with enamel-safe ingredients.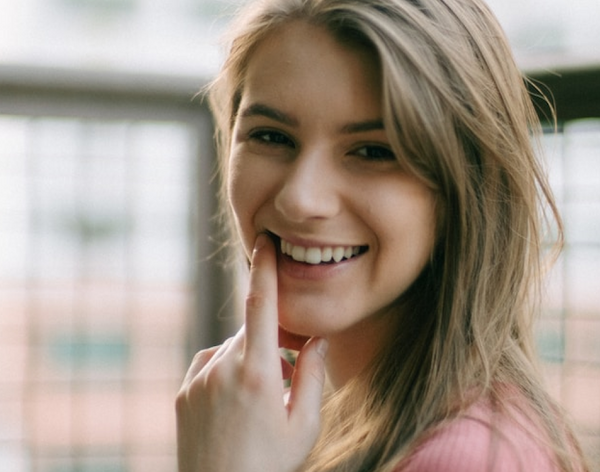 3. Affordable dentist-quality whitening
Imagine throwing away $600 for a whitening treatment just to wait at the dental office all day*.* Thank you, next! 🙄Instead, try SNOW®'s award-winning products, all included in their brand new Starter Collection Bundles. Recommended by dentists everywhere to help remove years of embarrassing, yellow stains effectively and safely, now you can get professional results at home in minutes *without* the price tag.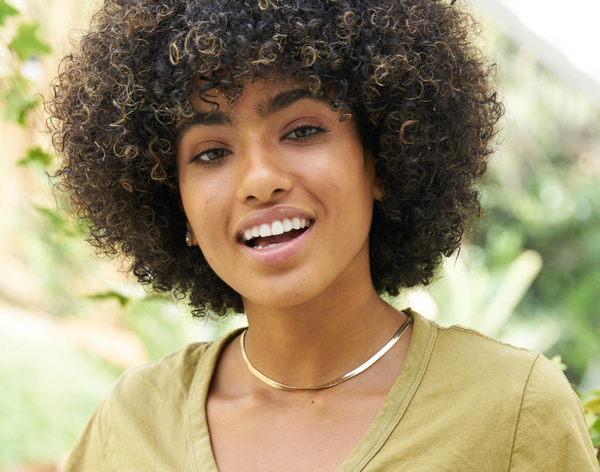 4. Get started with everything you need
With SNOW®, you'll never need to wait to whiten — the Starter Bundles come ready with everything you need to achieve your smile goals right away. Whether it's your first time whitening or 100th, there's a bundle that's perfectly suited for everyone.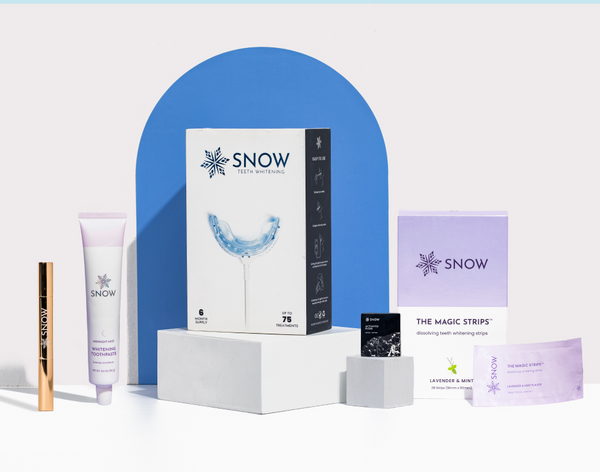 5. Convenient, simple whitening
Designed to be simple and effective, SNOW®'s new Starter Bundles provide results you can feel confident about in just minutes a day, all without taking time out of your routine or adding in unnecessary steps. It's the best of both worlds—simple and easy, with guaranteed professional results.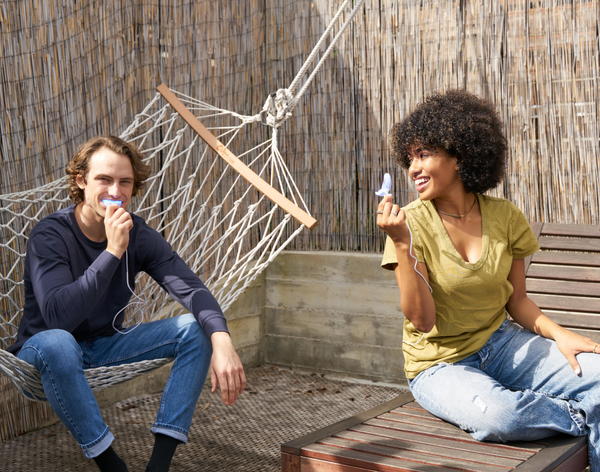 6. Loved by 1+ million smiling customers
Your smile deserves the best! And as the world's #1 Teeth Whitening Brand, there's really is nothing better on the market than SNOW®. With over $2.5 million invested in research and development alongside dentists, SNOW®'s line of products are all proven to be safe and effective for your pearly whites. Just ask their 1+ million smiling customers—including A-list celebs like Kim Kardashian and Ellen Degeneres.

THE CLASSIC WHITENING COLLECTION
(1) SNOW® Teeth Whitening Kit ($149 value)
(1) The Magic Whitening Strips® ($49 value)
(1) The Whitening Mouthwash ($25 value)
(1) The Whitening Toothpaste ($15 value)
(1) The Whitening Powder® ($45 value)
4 interest-free payments of