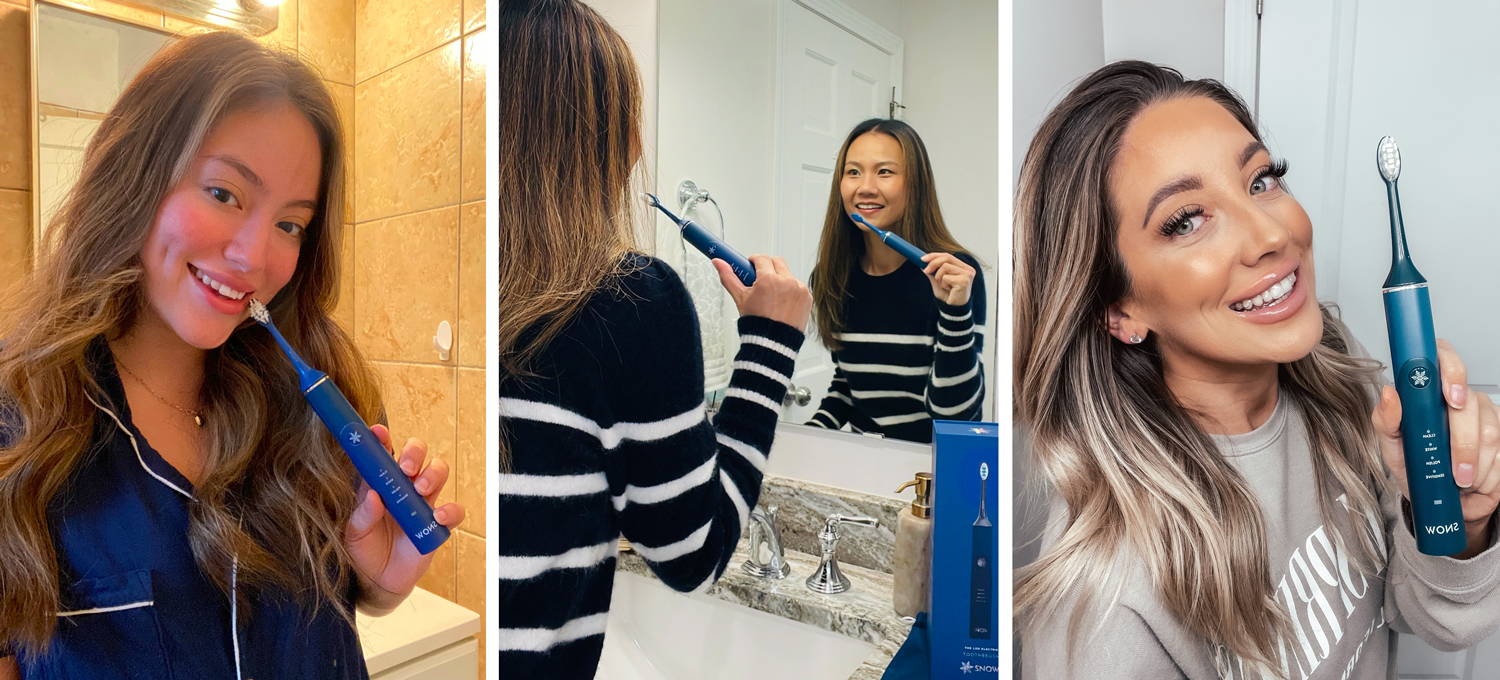 There are so many things that can make maintaining white, beautiful teeth seem like an uphill battle. Luckily, there is a way to enjoy that morning cup of coffee and get that picture perfect smile—without any added steps. Introducing the world's first LED Electric Toothbrush, SNOW®'s newest whitening solution that's taking the internet by storm.

Here are 6 reasons to switch to our new LED Electric Toothbrush:
1. LED Whitening Technology
SNOW®'s LED Electric Toothbrush is overhauling what you thought a toothbrush could do. It doesn't just deliver an advanced clean—it also helps to whiten your smile. Equipped with LED blue light technology to brighten discoloration while you brush, it's the perfect way to incorporate everyday whitening into your routine.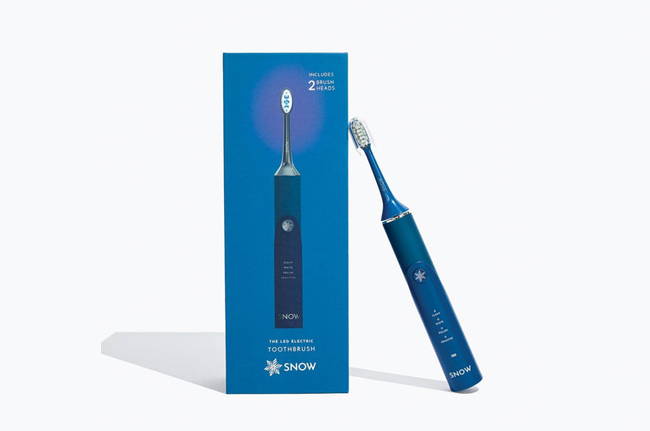 2. Sonic Technology for a Deeper Clean
Sonic vibrations remove significantly more plaque than manual brushing—promoting healthier teeth and gums. Welcome to the future of smile care: the LED Electric Toothbrush brings the power of sonic technology to your daily brushing routine.
3. 4 Different Modes for a Customized Clean
Options, options! SNOW®'s LED Electric Toothbrush offers 4 ways to brush: Clean, Whiten, Polish, and Sensitive. Brushing isn't 'one size fits all'—time to step up your oral care with a clean routine customized to your needs.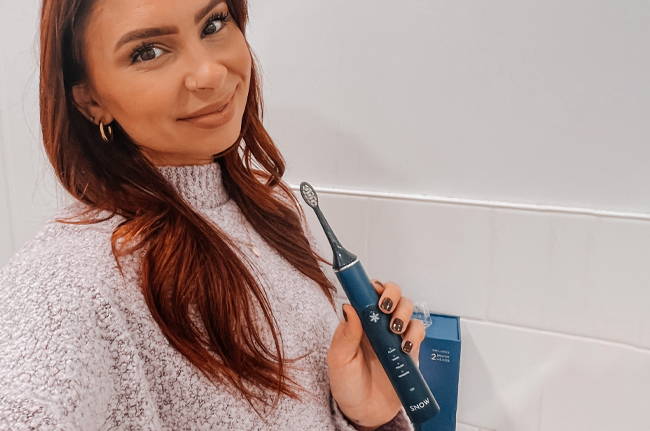 4. Smart Timer Promotes Healthy Habits
The LED Electric Toothbrush comes with a smart 2-minute timer with 30-second intervals to encourage the best brushing habits for your beautiful smile. Optimal brushing habits are now for everyone—with no learning curve!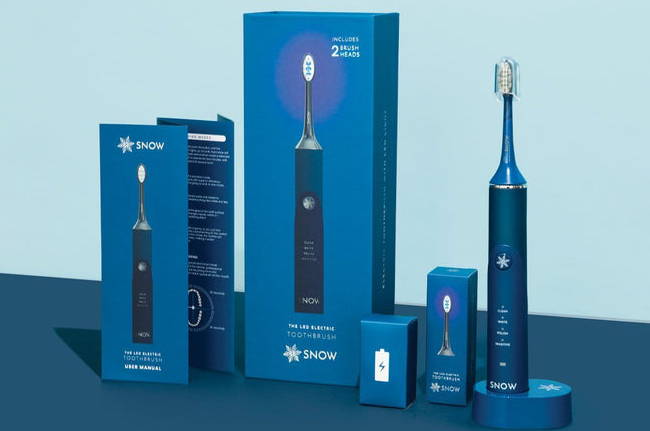 5. Comes with Everything You Need
Without any added steps to your routine, the LED Electric Toothbrush is the best way to whiten for those with busy agendas. Plus, the kit comes with everything you need to get started: 2 LED brush heads, a long-lasting battery life, a charging base and case.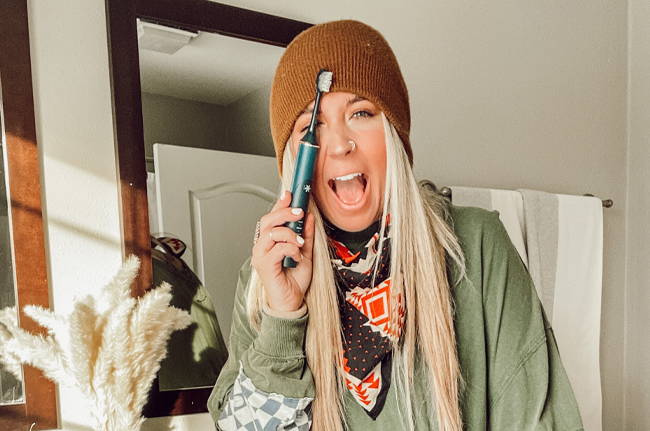 6. SNOW® Guarantees Your Best Results
SNOW® has invested millions of dollars in researching and developing their award-winning whitening solutions. As social media's #1 Followed Teeth Whitening Brand, SNOW® has perfected a formula to guarantee results safely and effectively. Needless to say, your smile is in good hands when you whiten with SNOW®!
YOUR WHITEST SMILE IS ONLY A BRUSH AWAY!