Join 500,000 other people who switched to Snow! Snow's all-in-one professional at-home teeth whitening system targets stains and whitens deeply and is designed for sensitive teeth. Snow was invented by American dentists and leading engineers. This is a one-time investment for our top selling teeth whitening product on the market. Never visit the dentist again to whiten your teeth.

The system includes our most advanced proprietary teeth whitening serum, so you can wear it safely at-home in as little as 9-minutes. Don't ruin your teeth or be upset with poor results from other products. Get a whiter, brighter, more confident smile and the best results in 9-minutes a day.
NOTICEABLY WHITER TEETH IN 9-MINUTES
"Whitens teeth at-home better and faster than the dentist"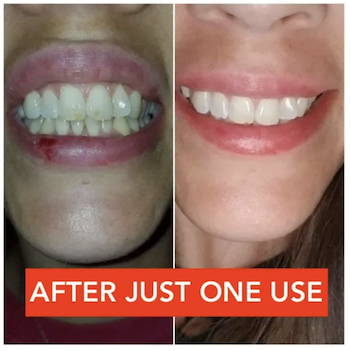 Snow® is the only formula engineered to react to the LED technology to accelerate whitening: a revolutionary American invention now shipping to 180+ countries.
500,000+ Happy Customers Worldwide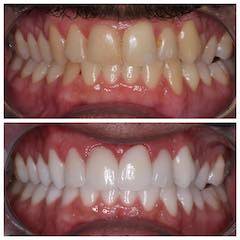 99% Satisfaction Rating
Designed in California
Safe to use on: Caps, Veneers, Braces, Crowns, and Bridges
Whitens smoking, coffee, soda, and wine stains in minutes & can help to prevent new stains on your teeth. Ages 9+ are able to use Snow.
Ready-to-use within 30 seconds once it arrives.